Autumn Term 2 2020
Homework
It was so lovely to come back to school today and be surrounded by 30 enthusiastic children ready to embrace their new learning journeys this half term. We were presented with some wonderful pieces of homework form the holiday homework we set. I have been amazed at some of the facts the children have learnt about the Titanic and the children have used some of their facts in English predictions today. We have started to build a new display linked to our topic Ahoy there! Here are some of the wonderful pieces of holiday homework so far!
We are also looking forward to seeing some of your work form the homework grid! Check out the link below so you can see the challenges for this half term!
Autumn 2 Homework Challenges
This half term we have been blown away by the effort all the children have put in to completing the homework grid. Lots of house points have been given out but we wanted to showcase some of the wonderful models that the children have made. Thank you for taking on our challenges, we hope you all had fun making these!
Collective Worship
Our prayer table is an integral part of our classroom; a place were we can reflect and gather our thoughts. We begin our day with our Collective Worship, focusing on the statement of the week; a thought for our class to think about and reflect on together. The children love to write their own prayers for us to use in class and these are thoughts that we place on our prayer tree. We will celebrate many saints days this year, but in particular our class saint – Saint Stephen.
We have started our half term by learning about the importance of peace. We have explored why November 11th is important and who we remember on this special day. The children have had  selection of prayers, poems and Remembrance activities on our prayer table this week to help then understand peace and remembrance.
This week some of the children have taken away some of our collective worship challenges and led our collective worship. We have had some wonderful Acrostic poems too celebrate Remembrance day. One of our pupils shared the Flanders field poem with the class during our collective worship. Here she is…..
In our collective worship today we took time to reflect and think about all the men and women who served for our country and lost their lives in the war. The children were really respectful and shared some lovely prayers together as a class. One of our children brought in some poppies that she made at home linked to our collective worship over the week. We have put them on our prayer table to remind us of the people who have died in the war. Here is a picture of the poppies:
It was lovely to see Danielle acting on what we have been learning about in Collective worship and RE. She took on one of our challenges and created this for our prayer table! You are a superstar Danielle!
As a class we recognise the importance of our school community and how we are a family in Year 2. We drew fabulous self-portraits and made sure they are pride of place above our prayer table.
During our Collective worship today we created our new prayer table together. We talked about the symbols of Advent and why we are changing our cloth to purple. Some of the children made links to what Canon was wearing in mass on Sunday and how he would be wearing purple throughout Advent as we prepare to celebrate Jesus's birth. Children have worked on their Advent promises and were are using the Cafod Advent calendar as we prepare. If you would like to share the calendar at home as a family, please follow this link and it will lead you to the Advent calendar.
Cafod Advent Calendar
Here is the start of our Advent prayer table as we start our Advent journey….
RE
Our topic this half term is 'Mysteries'. We started our topic by looking at a Rubix Cube and how it is a puzzle rather than a mystery, because there is a solution. It can often be very hard to complete a Rubix Cube, but it is achievable. We have been wondering about mysteries and how the outcomes of these aren't as straight forward as a puzzle.
We kick started our RE learning journey today by exploring a variety of questions in groups linked to mysteries. The children came up with some wonderful wonder questions about God's world, heaven and God. We came back together as a class and shared some of our thoughts. The children then used their group ideas to complete an independent challenge about their wonders. Here are a few pictures from our group activity and whole class feedback. Check back soon to see some of the children's independent work from the lesson!
Here are some of the wonderful wonder questions that the children came up with about Heaven, God and God's world. We hope you enjoy reading some of the children's wonders, I enjoyed marking them! It was great to see some of the children making links between Noah and the flood and The Good Samaritan!
This week we moved on to learning about The Holy Trinity and it's meaning. We discussed that before the world existed, God already existed as Father, Son and Holy Spirit – not three gods but three persons in one God which we call the Trinity.
This is our understanding about the Trinity before and after our lesson;
As part of the lesson all children created their own symbol that represented the Trinity and had three different parts. They got very creative! Take a look at some of their designs…..
It was also great to see that one of children who is currently working at home created a super symbol of the Trinity! Here it is to share with the rest of Year 2!
Our RE lesson today moved onto learning about the annunciation and how Mary found out the news that she was going to be the mother of Jesus. We tried really hard to put ourselves in Mary's shoes and think about how it would have felt to receive this important news. After listening carefully to the story, we talk-partnered to discuss the emotions and feelings that Mary would have felt, we then acted the scene out in small groups. We then created some thought bubbles of how Mary felt, asked some wonder questions and also some children wrote a diary entry as Mary to explain how she felt when she received this important news! Here is some of our work from our lesson today! I was blown away by some of the questions the children asked about the story and the reasons they gave for why Mary had these feelings!
In our RE lesson today we started to think about how we can prepare to celebrate the birth of Jesus throughout Advent. We made links back to some of our learning in Year 1 and the children talked about the Advent candles. We will continue to learn about the Advent candles next week and why they are important to our journey through Advent. We then discussed as a class what Christmas means to us and also looked back at Christmas memories we had. I was blown away by some of the thoughtful and caring answers the children gave, and presents wasn't on top of the list. We discussed celebrating together as a family and enjoying Christmas movies together. It was also lovely to hear that children enjoyed seeing their brother and sisters faces when they opened their presents!  I also enjoyed listening to the children talking about their memories of the Crib service in Reception and enjoying mass at Christmas with their families. We had a discussion that we know Christmas might be different this year, but we will still have the opportunity to make new memories and celebrate what is important to us! We know we are going to have as many celebrations as we can together as a class and prepare for Jesus birthday. Here are a few of the children's memories and ideas of what Christmas means to them. We hope you enjoy reading them…..
During our RE lesson today we started to think about why Advent is important to us as Christians and the symbols that represent Advent. The children made links back to their learning from Reception and Year 1 and talked about Advent been a time to prepare to celebrate the birth of Jesus. We looked at the five different candles that we light during Advent and discussed their meanings and what they represent.  After a class discussion we put our creative skills to the test and in teams we created our own Advent wreaths. The children independently selected their own materials and thought about what part of the wreath they would use it for. We think the children did a fantastic job with their wreaths and we will display then in our RE area to use on our Advent journey.
After we created our own wreaths, we talked together as a class about doing a reverse Advent calendar and thinking about what acts of kindness we could do each day in Advent. We were blown away with some of the children's ideas and we are looking forward to taking on an act of kindness and gratitude every day. Mrs Hemming has taken the idea home too and we are adding our acts of kindness and gratitude to one of our Advent calendars at bed time.
English
Today we kick started our English learning for the half term by introducing our book for the half term – Kaspar Prince of Cats. We had a selection of pictures from the book and the children worked in groups and then independently to make predictions about what they think the story is about. There was some fantastic predictions and the children thought carefully about using the pictures to support their answers. Here are some of the children's predictions:
Grace – "I think this book is like the story of Grace Darling as she also sailed in a lifeboat".
Freddie – "I think the book is abut the Titanic as I can see a boat sinking in the distance".
Eva – "I predict that he is someone's pet on the ship and he tries to stop it from sinking".
Take a look at some of our predictions below!
Kung-Fu Punctuation – Burn 2 Learn style!
This week Year 2 have loved learning Kung-Fu Punctuation. This is where we learn small Kung-Fu movements to remember how we punctuate our work. We practised in the classroom and then went outside to have a go on the field. Ask Year 2 if they can show you at home…."students ready"…
We then practised how to Kung-Fu punctuate our work. Mrs LB made many mistakes when writing a piece of text about the Titanic. Year 2 had to use their purple pens to correct the work – looking for full stops, capital letters, question marks and spellings.
This week we continued our punctuation journey. Today we recapped all the Kung Fu punctuation actions and added a few to different sentences. We  then focused on what an exclamation mark is and when we use one. The children went outside and hid a selection of sentences. Mrs Hemming gave the children a time limit and the children had to run and find all the sentences and add them to the correct punctuation column. The children were super quick and most children had all the exclamation mark sentences in the correct column! Another successful burn 2 learn lesson!
We did some work on WAGOLL this week – What a Good One Looks Like. We looked at three different letters (all from passengers on board The Titanic) and all of different quality. Year 2 had to read them and work out which needed editing and improving, we got our purple pens out and yellow highlighters and got to work. We worked out what a good letter should look like, and what not to do when writing one.
We continued our letter writing journey by looking some more letters and creating a list of the features of letters. We are now ready to start writing our own letters on board the Titanic!
Maths
We have kick started our maths this half term by consolidating some of our place value lessons that we started before the half term. We have played a selection of maths games and also done some written calculations that represent how many hundreds, tens and ones a number has. We have started our maths journey this week by learning all about the vocabulary linked to adding and subtracting. The children had a good understanding about vocabulary used and we shared it together as a class. Here are some of the words that the children came up with:
After looking at addition and subtraction vocabulary, we moved on to learning how to add two groups of numbers. We built on our skills that the children learnt last year with Miss Mac and the children even got onto adding two digit and two digit numbers today. We used a selection of base ten and counters to support us, and we also started to learn all about column addition. We will continue to work on column addition and subtraction throughout the week! See if you can challenge your child to complete some at home too!
We have built on our skills with column addition yesterday and started to learn how to subtract using column subtraction. We put a selection of numbers on the IWB and children had to work out the total by subtracting the two numbers. We wrote some Top Tips and worked through a few together to practice the method! See if you can do some more at home this week and wow us back in class!
Making Links – Maths 
This week we have been making links from previous learning, number bonds in Year 1 in particular. We realised that if 7 + 3 = 10, then 17 + 3 = 20! Great skills to be able to relate our current learning from previous years. We are now becoming experts at number bonds to 20.
This week our maths focus has been all about money. We did a little quiz to see what we could remember from Year 1. We then moved on looking at a variety of coins. We spread coins and notes around the classroom and worked in partners to find the value of of different coins. We then moved on to looking at different values and how we can use a variety of coins and notes to make the same amount. Can you set up a shop at home and give things in your shop a value? Then go to your shop and but a selection of things. Make sure you use a variety of coins and notes to buy your products! We are looking forward to seeing pictures and hearing about the shops you create at home!
This week in maths we are consolidating our learning about money. Today in maths  we researched the type of things that would have been sold onboard the Titanic. We printed of some pictures of a variety of objects from 1912 shops. The children then drew some of the objects and added a price to each object. We worked up to £5 and d tried to use some amounts with a decimal point. During our maths lesson tomorrow we are going to imagine we are on board the Titanic and sell our objects in the Titanic gift shop! We will be working on recognising coins and giving change! Here are some pictures of us creating our 1912 objects and writing the value of each object.
Today we created a Year 2 Titanic shop. The children placed their objects in their Titanic shop and then priced up all the items. The children then had a selection of coins up to £5. They went around the Titanic and bought objects from their friends shop. There was a real buzz in the air and it was great to see the children applying the skills they have learnt over the past weeks around money and adding and subtracting. Children were encouraged to use column subtraction and number lines to work out how much change they need to give. Here are a few pictures of us spending money and giving change in our Titanic shops!
Our maths objectives this week is all about selecting calculations and writing our own multiplication number sentences. We kicked started the objective off by completing an exciting code breaker questions linked to the birth of Jesus! It was a real challenge, but we all rose to the challenge and broke the codes!
Burn2Learn
Today we had a great Burn2Learn lesson. We took our learning outside and tried to avoid the rainy weather…we practised our times tables, but needed to do star jumps at the same time. This was interesting and so much fun! Year 2 were great at counting in 2's, 3's, 5's and 10's and some very energetic moves at the same time. Mrs LB was exhausted just watching everybody!
KIRFs
This half term our KIRFs are:
Autumn 2 KIRF targets
Today we worked through some questions to apply our KIRF targets! We worked though our number bonds to 10, 20 and 100! Mrs Hemming then did random selector to see if children could find the missing number to complete each number bond! We are getting quicker every week! Great work Year 2!
One of our KIRF challenges today was to play a 3x table game with our partner! We had lots of fun and we are getting more confident in applying the three times table in our maths lessons!
Science
This half-term our topic is about 'Living Things'. We will be focusing on living things under the sea – linked to our topic of 'Ahoy There'.
Today we learnt about the following words:
Omnivore
Herbivore
Carnivore
Consumer
Producer
Predator
Coastal
Tropical
Survival
Year 2 completed a word search and had to RAG rate the words – red, amber and green to decide if they knew the words or not. We then researched the words and found out the definition.
Burn 2 Learn
For our second Science lesson of the half-term, we ventured outside to learn about MRS GREN. We talked about MRS GREN being a necessary feature of living things and we decided to come up with our own actions to try and remember the acronym. M for Movement, R – Respiration, S – Sensitivity, G – Growth, R – Reproduction, E for Excretion and N for Nutrition. We had so much fun on the playground and came up with seven actions to remember the initials.
Badgers
Mrs LB and Mrs Hemming asked if we could install a camera near the badger sett in school. We were lucky enough to actually capture the badgers in action, at approximately 3am and 5am! The children thought it was fascinating that the badgers come out at night and that their 'play time' is our sleep time. We discussed nocturnal animals and why we think the badgers have set up home in our school grounds, what an interesting habitat they have! The picture below shows five badgers in the sett!
Meet Gnomeo! (Our Mathematical/Science friend)
This is Gnomeo – he has come to live with us in Year 2. Now the weather is changing, we are going to keep a record of how much rain we get each week in Wetherby. Gnomeo is a rain gauge and he is going to measure the rain in inches and cm. We are going to measure the rain from now up until Christmas and work out which has been the rainiest week. We are going to keep a record in class and add it to our books once our experiment is complete.
This week, we completed a Science/Computing/Reading lesson – all-in-one! We used the iPads to complete some research on Google. Year 2 were asked to choose an animal of their choice (near or in the sea) – linked to our 'Ahoy There' topic. We had seals, baby turtles, crabs, whales, dolphins, sharks etc, and we needed to find three facts out about our chosen animal. Year 2 carefully navigated their way around the iPads and chose websites such as the National Geographic website for children. Once Year 2 had their facts, we put our information onto a 'Reading around the Topic' worksheet.
Computing
This half term we started our computing curriculum by learning about directions. During our computing lesson we made links to maths and the children remembered some of their positional language from Reception and Year 1 . This week, we created a list of directions for our friend to follow. We gradually made the directions harder and added a few clockwise and anticlockwise turns in! We then moved on to coding a Beebot with some of our directions. We directed the Beebot through a maze!
In our computing lesson we designed a maze made out of obstacles from the sea. The children then got into small groups and discussed how they were going to direct the beebot through the maze. There was lots of talk about left, right, quarter and half turn! The children also did a lot of predicting and used trial and error to get the beebot through their maze. Next week we will continue with the lesson and make more complex mazes and programming instructions  for the beebot. Here are our children in action with the beebot today!
This week, we completed a Computing/Reading/Science lesson – all-in-one! We used the iPads to complete some research on Google. Year 2 were asked to choose an animal of their choice (near or in the sea) – linked to our 'Ahoy There' topic. We had seals, baby turtles, crabs, whales, dolphins, sharks etc, and we needed to find three facts out about our chosen animal. Year 2 carefully navigated their way around the iPads and chose websites such as the National Geographic website for children. Once Year 2 had their facts, we put our information onto a 'Reading around the Topic' worksheet.
We extended our computing lesson today by programming the Beebot to do clockwise and anticlockwise turns and added some extra landmarks to program the Beebot to move around. The children rose to the challenge and all groups managed to get the Beebot to the end of the maze. We then transferred some of our programming skills onto scratch. We created a new sprite and got the sprite to move across the screen! A very successful and busy computing lesson today!
Our computing session today focused on staying safe online. We watched an important video from CEOP to teach us about how people online might not always be who they say they are. We had a discussion about never giving any of our personal details away to people that we don't know. We revisited Stop, Block and Tell and the children were fantastic at telling me what to do if something doesn't feel right online. We created some posters to help remind us how to stay safe online! Thank you for al your fantastic answers and feedback about online safety today Year 2! You are all doing a great job at keeping yourselves and families safe online!
Art
Our topic this half-term is all about the artist Hokusai from Tokyo. Hokusai was born in 1760 and he created beautiful landscape pictures. His most famous painting being 'The Great Wave off Kanagawa'.
Plan
We looked at Hokusai's work and decided to discuss how it made us feel. The children amazed Mrs LB at some of the words they came up with! We researched Hokusai and found him to be very interesting!
Our second lesson was to practise drawing waves, Hokusai style! We found a great video and watched an Art tutorial on how to draw a similar piece of work. Year 2 loved it!! They all sat so quietly and calmly, watching the artist at work, they then had a go themselves. We did this task twice today, drawing waves is not as easy as it looks. We will continue with Hokusai next week and perfect our wave pictures as a final draft.
Do
After completing our final drafts, it was time to start collaging our wave picture. Year 2 had the most wonderful afternoon, we started to cut blue and white material up into small squares and glue it onto our wave pictures. Year 2 were excellent at this, spending time cutting the material up and checking they had placed the squares perfectly on their pictures. Take a look…
Our collaging task continued this week. We carried on cutting small squares of material to glue onto our Hokusai Great Wave picture. Our next task was to add a bit of Maths into the equation. Year 2 needed to complete a tallying task. We asked the children to keep a small section of the materials they had used and to count the amount of times they had used that material. We had already completed some tallying work earlier on in the week, so this was a great opportunity to use our new tally phrase – "1, 2, 3, 4 – close the gate 5".
Review
Take a look at our amazing final results. Year 2 did a great job at collaging, here are a few examples below. Year 2 completed an evaluation worksheet to decide how well they had done during our topic on collage.
History
In Year 2 we have made a huge timeline for our classroom. We hope to make links from previous years and events from History – looking at topics the children have learnt in Year 1 and FS2. So far we have covered events from 1600 – 2020, looking at events from the Great Fire of London, Grace Darling rescuing people, Florence Nightingale being born, to the first man walking on the moon. Take a look…
In our History lesson today we used our time line to help us with our making links lesson. We worked as a class to look back at lessons and skills we learnt in Reception and Year 1. We found it quite tricky but we did come up with some great links collectively! We also had some great ideas about what the images reminded us off and supported us in making links. Here are a few of our ideas that we talked through as a class…
This week we have started our history learning journey off by doing some reading around the subject. We selected a few websites from Mrs Hemming's website bank and went away independently to research facts about the Titanic. We found out lots of new facts about the Titanic and we will be using these in some of our future history lessons. It was so lovely to see all the children completely absorbed in their research and showing passion for history! You are all great historians year 2!
During our History lesson today we linked our maths skills to support us in creating a time line. We produced a timeline to show the events of the Titanic sinking. We researched what happened on the Titanic and ordered the events using days of the week, times (O'clock, half past, quarter past and quarter to the hour) and then added some facts to the timeline. We worked in teams to create our time lines. The children really enjoyed creating the timeline and they talked about applying the skills they had learnt during their Great Fire of London topic to create their time line. It was great to see children using their maths skills in History and consolidating their writing of days of the week from their Year 1 objectives!
Geography
Today we launched our Geography objectives linked to our topic Ahoy there! We all sat together in groups and looked a selection of facts about oceans and continents. We had a selection of our topic books to help us. Mrs Hemming then set a challenge. She asked all children to  help her find the missing oceans and continents to her world map. The pieces were hidden all around our outside school environment. The children worked in groups to complete the world map! I have never seen the children run so fast with pure determination to find all the oceans and continents! We had a great burn2learn lesson, and by the end of the lesson all children could tell me the five oceans and seven continents! Keep asking your child what they are at home and see if they can remember! Here are a few pictures of our outdoor Geography lesson in action!
Following on from our History lesson about making links and connections we decided to try out the same lesson in Geography. Mrs Hemming gave the children a selection of pictures to look at. The children had to discuss what the pictures reminded them of, any experiences they had linked to the pictures and also how they thought the pictures linked to any previous topics they have learnt in Reception and Year 1. The children rose to the challenge and came up with some great ideas! Here are a few from our class discussion and also from the children's independent activity!
Today we moved on to learning about compass points. We played a few games to learn the four compass points, and then took on the challenge to learn the eight compass points. We went outside and created a map of he school grounds and planted some treasure from the Titanic on our map. We then used our compass points to direct our partner to the treasure! Back in class, we created a treasure map of an Island. Next week we will be writing instructions to direct our partner to the treasure using the eight points of the compass. Here are some of our action pictures form Geography today!
In our Geography lesson this week we had a maths focus as well as our Geography objective. The children took on the challenge to create some written instructions using the eight points of the compass as well as focusing on writing their numbers which is one our maths targets. The children did a great job at taking on this challenge and they enjoyed directing their partner around the treasure maps we created last week! Here are a few pictures of our Geography, maths and writing skills in action!
Music
We launched our music curriculum this half term by learning the traditional nursery rhyme Row Row Row your boat. We linked the nursery rhyme to our topic the Titanic! The children read the verse and we listened to the tune. Next week we will be clapping the beat and adding some instruments into our music lesson!
We have also been learning a song for our Christmas play with some signs. The children are already doing a great job keeping the rhythm! You are in for a treat when you get to see our performance!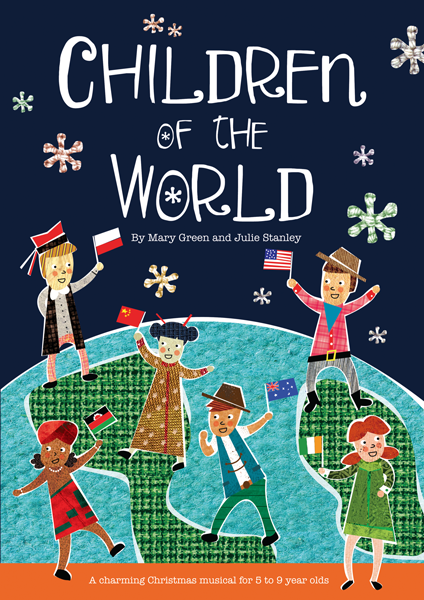 Year 2 were fantastic at clapping the beat to three verses of Row Row Row your boat today. We got a range of instruments and moved onto copying the rhythm throughout the whole song. Some children took on the challenge to create their own verse to the song and perform it with an instrument. It was a fantastic music lesson and we are really proud of the progress the children have made in our music lesson today! Here are a few action pictures of Row Row Row your boat!
During our music lesson this week we looked back at some of the skills we learnt last week. We talked about what pitch means and how we can recognise pitch in a variety of pieces of music. We listened to a piece of music from the Titanic that links to our topic this half term. We hummed the tune and thought about the change in pitch throughout the first minute of the song. We then transferred out skills onto the xylophone and learnt how to play the tune on it. The children had a fantastic time exploring the notes and there was so much concentration within the Year 2 class room. We are looking forward to continuing this lesson next week and planning our own song to play on board the Titanic! Thank you for a great music lesson Year 2!
PE
This half term one of our lessons is dance! We started our dance lesson today by listening to a piece of music linked to our topic Ahoy there! Our song choice today was Under the Sea from The Little Mermaid. After we had listened to the piece of music, we went outside and thought about a  selection of movements that we could use to represent the dance. We split into three groups and worked on different parts to the dance. We had some fantastic dance skills shown and we are looking forward to building on more movements to the dance next week! It was hard to capture the children dancing but here are a few action shots from our under the sea dance!
We always have so much fun working with Mrs Powell. Year 2 were learning how to play sports appropriately and fairly. We had a lot of fun running slowly and as fast as we could. Take a look at our lovely pictures in the winter sunshine…
Today we were working on bouncing and in particular – chest bounces. Year 2 worked very hard and in teams, to bounce the balls from their chests and ensure the balls landed in a good spot for the next person to catch it.
PSHE
We have started our PHSE journey off this half term by having a check in to see how we are all feeling and having some to reflect on the upcoming changes to our daily lives. We were amazed at how sensible and mature some of the children were during our circle time. We came up with a list of things we are looking forward to and also a list of worries we all had. We then talked about how we are all in this together and we are here to look after and support each other at school.
Here are a few of the children's ideas and thought bubbles about been back at school and also looking forward to the next four weeks and what it might be like for them. We will do regular check ins as a class and individually and keep our bodies and minds healthy!
We then gave the children some time to reflect on their own and create a thought bubble. Here are a few of our class thought bubbles! One of my favourite thoughts was that lots of the children were looking forward to spending time at home with their brothers and sisters and playing games in the house! It's lovely to see children embracing lockdown and seeing positives in the uncertain times we face. You really do amaze us Year 2!
Here are a few of the thought bubbles that the children created this afternoon:
We have been learning all about ourselves and how we are similar and different to each other. Year 2 recognised that we all have similar qualities but we all look different. We drew self portraits and asked each other how we look – colour of our eyes, hair style and length, shape of eyebrows etc. We are a family in Year 2!
Burn2Learn 
We decided to go into the woods today for a PSHE/Burn2Learn lesson to carry on with some team building exercises. Year 2 got all wrapped up and did some exploring in the woods in the school grounds. The children were tasked with the job of making a small shelter for each other. It was great to see lovely team work between the children, we learnt that everyone has a voice and that sometimes we have different opinions to each other. Mrs LB explained that if we listen to each other and come up with a plan, sometimes that can work really well. This lesson was great as it showed our differences and similarities. We all chose a stick and decided to order the size of the sticks in the outdoor classroom, we talked about how all the sticks looked similar, but were all very different too!
MFL
This half term we have started our French lessons by learning some French numbers. We listened to a few songs on the whiteboard and then Mrs Hemming chanted a few songs with us. We then got into small groups and made up a song to help us learn our French numbers to five. We will be continuing this lesson on next week and seeing if we can count to ten by the end of the half term!
This week we have been learning colours in French. Year 2 have loved it! So much so, that we decided to set up a 'French Zone' in class. We can now see all of the colour posters every time we are lining up for lunch-time on one of our classroom walls.
Mrs LB had great fun using her best French accent to go through all of the colours. We completed a French colour rainbow and paint splats, it was lovely to hear all the children speaking in French too! Mrs LB set a challenge – whoever can translate the following phrase will get 50 house points! Well done to three of our pupils who successfully knew: Quel âge as-tu: How old are you?
We had a great fun and interactive lesson learning French greetings. The task was to match the French greeting to the English greeting, some were much harder than we originally thought! Year 2 did a sterling job though and it was great to hear lots of Wetherby/French accents in the classroom!
Den Building 
We had the most amazing time with Mr Harman by completing a very special, albeit wet and windy, den building session. The den building session required a lot of patience, perseverance, but most of all – team work. We got all wrapped up in our winter gear and went to meet Mr Harman on the field. We split up into six groups of five and tried to work with different friends. First we listened carefully to the instructions – that we needed to work together to build a den that would fit a group of children in. The den needed to be strong, sturdy and able to hold some material over it without collapsing. We were able to use cable ties, pegs and wooden sticks for our task.
We got to work on our den building, it was amazing to see every single child engaged and enthused in the task – despite the cold weather. Year 2 really did work well in their teams and it was lovely to see each character play their part in some way. The pictures below show the first part of the task, to build the frame of the den using the equipment provided.
At this point, all of the six dens looked very different to each other. It was great to see the children compare their own dens to others and 'magpie' some ideas. With the frames in place, it was now time to put the material over to check the sticks could hold the weight…take a look at our finished articles.
Lots of happy smiley faces! A wonderful afternoon had by all!
Thank You 
We just wanted to say a huge Thank You for the very thoughtful and generous gifts that you gave us for Christmas. We really don't expect you to buy us gifts, we do this job because we want to make a difference to your children's future and give them the best learning opportunities we can. Getting home and opening the hamper made us emotional and a really nice end to one very long and challenging term. I will enjoy spending some time this Christmas baking in the kitchen with one of my boys with my new Vegan cook book. Great choices team Year 2 parents! You are all so kind.
We hope you all have a wonderful and restful Christmas break. Enjoy making new family memories in our very different 2020 Christmas.
Take care and see you all back for a fun packed half term of learning in January!
Mrs Hemming, Mrs LB and Mrs Harris xxxxxx