Spring 2 2023 
Welcome back to our Spring term 2 in Foundation 2. We hope you all had a nice holiday and did some nice things with your family. This half term is an important half term as we are travelling through Lent, preparing to remember the importance of what Jesus did for us all on Good Friday. Our RE journey in school will support the children in understanding why Easter is an important time of year for us as Christians.
This half term the children have decided to learn all about Space – and we are so excited! We will keep you up to date with our learning on this webpage as well as on Tapestry and through our Newsletter.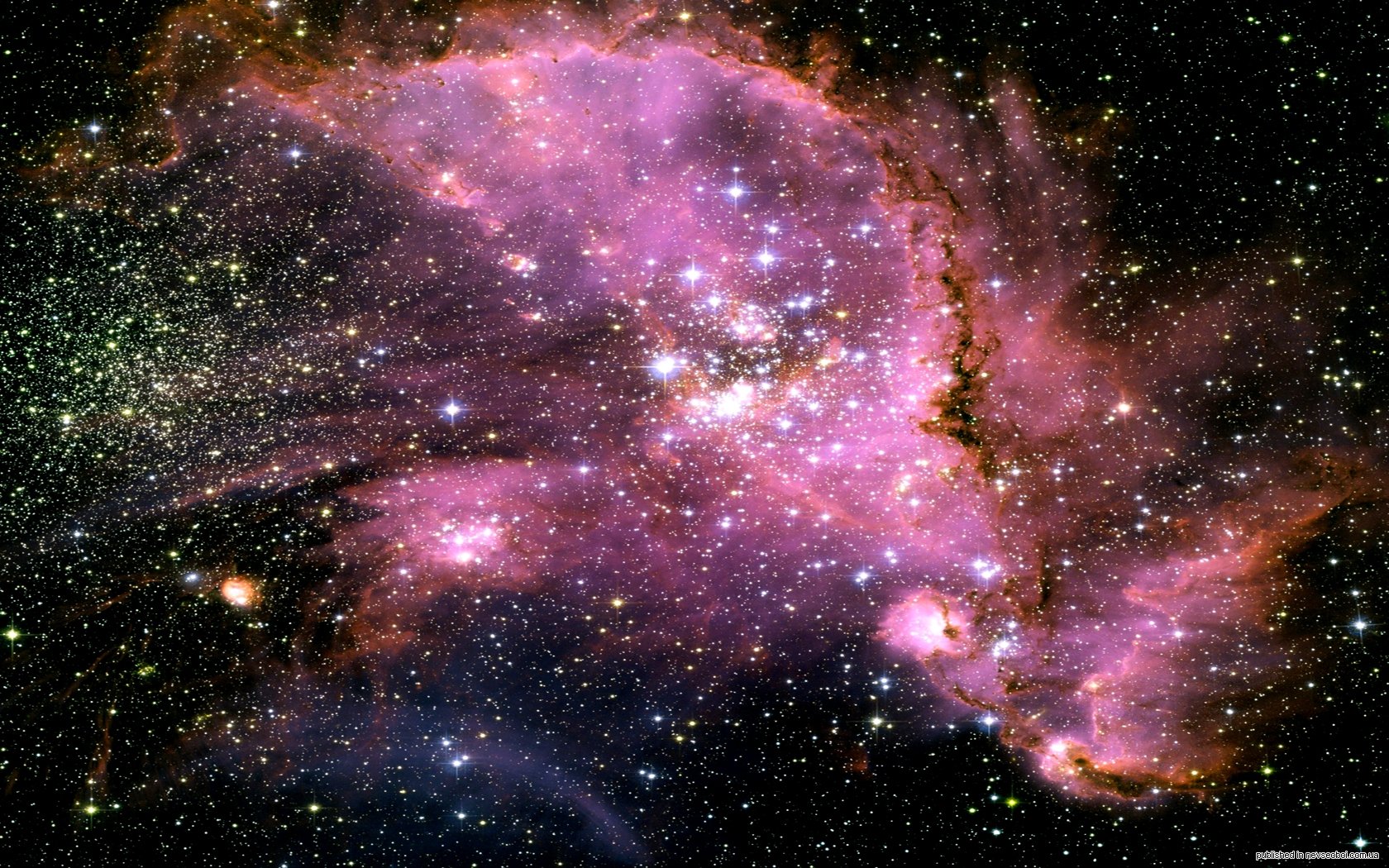 Collective Worship
We started our collective worship this half term by learning about the importance of Shrove Tuesday and how it is the day before Lent begins. We thought about what kind of things we might do during Lent to help us understand the importance of what Jesus did in the desert. As a class, we then talked about what our class altar needed to change to as we are now entering Lent. We shared the significance of the purple cloth and our Year 6 children came to help us make sure our table was dressed correctly for this time in the year.
Ash Wednesday
To celebrate Ash Wednesday, the FS2 children came together with the rest of the school and listened to a lovely service in the hall from Fr Andrew. The children listened to readings and joined in with prayers before receiving special palm ashes on their foreheads from Fr Andrew. The children kept these precious ashes on their heads for the rest of the afternoon and all shared how much they enjoyed this service.
St Joseph's Day
We learnt all about the importance of St Joseph and why we celebrate him each year. We remembered the story of the nativity and the important role that Joseph played before the birth of Jesus. We shared many things that Joseph taught us through his hard work as a carpenter, his loyalty to God and for his kindness and respect for others throughout his life. We then came together with the rest of the school to have a special mass in the hall; singing songs and sharing prayers to remember him. 
RE
Our topic this half term is called Joy and Sorrow. 
We have been learning all about the story of  about  Zacchaeus. Zacchaeus was a tax collector who had cheated people out of money. We talked about what he had done wrong and how he could make this right in the future. After hearing about this story, the children all shared times when they felt they needed to say sorry and the children agreed that sometimes this was a really tricky things to do. We realised that it takes a lot of bravery to say sorry. Together, we shared a prayer asking for forgiveness and bravery to own up to our mistakes. We made medals as a mark of our bravery and to remind us of everything we had learnt!
We have been learning all about the story of Palm Sunday. We all agreed how amazing it must have been to see Jesus riding on a donkey through Jerusalem and some children shared thought the people of Jerusalem must have felt "shocked" "amazed" "excited" and "surprised". After listening to the story, we all made our own palm leaves and then acted out the events that took place on Palm Sunday. 
We learnt the story about Peter and how he did not admit to knowing Jesus when Jesus was being taken away. The children were all shocked by this and we discussed how Jesus might have felt when this happened. After learning that Jesus forgave Peter, we all discussed times when we have been upset and we have chosen to forgive others. We agreed that this can be really tricky but also helps us to follow the footsteps of Jesus and make good choices. We shared a prayer together: 
Miss Howe: Dear Jesus, for the times we have not been good friends,

Children: Jesus, we are sorry.

Miss Howe: For the times we have been unkind.

Children: Jesus, we are sorry.

Miss Howe: For the times we have not shared.

Children: Jesus, we are sorry. 
We finished our learning by beginning to explore the 12 stations of the cross. We all made our own Easter cards for our families and painted the cross to remind us of the true importance of our Easter celebrations. 
Literacy
Our first book this half term is: "Whatever Next!" By Jill Murphy. The children really enjoyed listening to this story and answered a lot of questions about Baby Bear and the key events that took place. The children were fascinated with the picnic on the moon and this became a big focus in our lessons. Our key focus in writing has been all about lists. The children have all shared what they already know about lists and some children made links to going food shopping or packing for a holiday. Together, we created a list of what we would like to take to the moon in our picnic and the children shared all their favourite types of picnic food. We made sure to "say the sound" and "write the word" when writing our lists and we practised our pre cursive handwriting. The children the completed this task independently in their Literacy books.
"Marshmallows!"     "Pizza!"     "Apples!"     "Jam sandwiches!"     "Crisps!"     "Ham and cheese sandwich!"
Throughout our shared reading sessions, the children have enjoyed hearing lots of new books all linked to space. Here have been some of our favourites:
During Provision time, the children have been exploring our story further and have had the opportunity to label the key pictures and events.
World Book Day
The children have taken part in so many exciting activities this week to celebrate World Book Day!
We had a zoom call with an Author called Serena Patel. She shared her aspirations as a young child and what made her want to become an author. We enjoyed learning all about her family and what inspires her writing, we listened to her share a chapter of her book and then we took part in a story telling challenge with our Year 3 buddies.
We also had a visit from Jane Fisher who works at Reading Eggs! She shared lots of exciting features on our favourite reading website and showed us how to access the hundreds of books in our online library. We were very excited to hear that Jane had brought in some medals that will be given out to the children that read the most World Book Day stories.
We all dressed up as story book characters and had a special class assembly where we all explained our costumes to our friends…
We watched a brilliant World Book Day Draw-Along with Swapna Haddow and Sheena Dempsey. We learnt how to draw Dave the Pigeon and had lots of fun sharing our designs with the rest of the class.
We had some special enhancements in our provision areas that were all linked to the love of reading! We enjoyed using small world resources to build houses for the little pigs, we cut out and created our own character masks, we shared new books in our outdoor reading den, we painted pictures of famous story characters and went fishing for key sounds in the water tray!
Finally, we enjoyed sharing the stories the children brought into school that linked to their costumes for the day.
Our other key texts this half term were: Beegu by Alexis Deacon and Astro Girl by Ken Wilson-Max. Whilst learning about Beegu, we learnt all about leaflets and wrote phrases and sentences explaining to Beegu what life on our planet is like. Then, after reading Astro Girl we imagined that we were up in space and described everything we could see! The children all used their sound cards to help them choose the correct sounds needed. Some children challenged themselves to use our new sounds 'ch' 'sh' 'ng' 'nk' and 'th' independently in their writing! 
 We had a go at writing our own book reviews in our reading corner: 
And we took our writing outside on our brand new chalk boards! We wrote 'I can see' sentences and practised our new sounds from our phonics lessons. 
Maths
This half term, we have been practising our number bonds to 10 as part of our KIRF target. We started by thinking about what the number 10 looks like and then we split it into different parts. We then started to learn a new song to help us remember our number pairs to 10! We love singing and dancing to this song.
Once we had began learning our number pairs, we had chance to practise these in our provision! Our challenge was to use the moon rocks to make different number bonds to 10. We used a part part whole model (cherry model) to help us show this.
Showing number bonds in different ways: 
We have also been learning to measure this half term. We started by learning to measure and compare different lengths. We used key vocabulary such as 'longer' 'shorter' and 'taller' to help us compare different lengths. We asked some children to come to the front of the class and asked the rest of the class to order these children in order of height. We were able to use key vocabulary to help us with this and put a ban on the words 'big' or 'small':
"Camile is taller than Harry"               "Jocelyn is in the middle"             "Miss Howe is the tallest person so she should go first"             "Harry is the shortest"
After this, the children ordered rockets in their Maths books independently from the shortest rocket to the tallest rocket.
In provision, the children had chance to compare the length of different space characters and use cubes to count how long these pictures were in 'cubes'.
We've also been exploring weight and capacity this half term. We've been using key vocab like "heavier" "lighter" "full" "empty" and even "half full". We have learnt how to use balance scales within our Maths lessons and compared the weight of different objects in our classroom. We then moved on to learning how to compare and describe capacity by filling different containers and matching them to different labels. 
Construction
We have continued to build on our shape and pattern knowledge from Spring 1 to help us create a rocket to the moon! We have carefully balanced a range of different 3D shapes and used them to create recognisable patterns and pictures. We have been able to explain our rockets to an adult and explain how we built them and what we could do to improve them further.
 Creating a space station for astronauts to complete their training… 
PSED
We have been learning what it means to show others respect. We made a list of all the ways we know how to be respectful to others and also learnt some new ways.
   Listening to others, sharing, kind hands and feet, following instructions and not talking over others. 
We have then been working on this in other areas of our learning and have made links in R.E. when we made bravery medals for saying sorry. We have recapped this learning every day and here are some examples of us all showing respect by listening and working as a team. 
We enjoyed a very informative assembly from our school council and they reminded us all about our British Values. The children have worked really hard to create posters of each British Value, and we will be putting these posters up in our classroom!
Our school council member placed these posters up in our classroom and shared them again with her classmates…
We had a big class discussion about tolerance and what it means to be tolerant of others. With support, the children were able to share some ideas of what it means to be tolerant and how we can show this in the classroom.
Even if we don't like the same things, we can still be friends. 

We are all different and that is okay, we should always treat everyone with the same kindness and respect even if they are not our friends. 

Everyone has differences like different types of hair, skin colour, families and even clothes – it is okay to have differences and they are what makes us, us!

We will treat everyone in our classroom with kindness and respect. 
We shared some stories that had an important message about tolerance, respect and appreciating our differences:
We have designed a new area of our classroom to help us practise the skill of self-regulation. The children have enjoyed using this area to feel calm and mindful through colouring, jigsaws, talking about their emotions and sharing their worries with Monty the worry monster!
This term, we have continued to work on our team work and cooperation through circle times, P.E. and team games like using our parachute (please see other areas of our learning for more pictures!) We have also rewritten our class rules together and put up visual prompts to support our PSED targets.
Physical Development
Gross motor (P.E.)
The children have been developing their gross motor skills through P.E. lessons twice a week. This half term, they have been learning to dodge into spaces and travel safely around marked areas. The children have continued to develop their teamwork, throwing and catching skills as well as jumping, hopping, running and skipping. 
Celebrating World Maths Day through using dice and subitising during our P.E. session. We needed to roll the dice and then perform the correct amount of star jumps. This helped us develop our gross motor skills and numeracy skills!
Outdoor area
We have been working on our balancing and coordination through an astronaut training assault course. The children were challenged to complete the course in order to become an astronaut and fly to space. The needed to travel safely, balance, climb and jump through the outdoor assault course.
Fine Motor Skills 
The children have independently accessed a range of different fine motor challenges this half term all linked to our Space topic!
They have warmed up their finger muscles and developed their pencil grip by making star trails on the magic marker boards….
And we have developed our finger tip coordination by picking up, pressing and pinning different shapes to make space rockets and vehicles.
Understanding of the World
We have been learning all about rockets and how they work. We have looked at pictures and videos of the inside and outside of rockets and compared this to different transport such as bikes and cars. The children were amazed by the flames coming out of the rocket and we talked about how adding fuel helps the rocket to shoot quickly into the sky, similar to how fuel helps a car to move across the road. Within provision, the children explored non-fiction books all about space and enjoyed looking at these pictures and hearing facts read by the adults in class.
There was also something very special on our provision table… something from space! The children made predictions using only their eyes to help them. Some children thought it was moon dust and moon rocks whereas other children though the rocks were very special rocks from another planet.
This week, we have been learning more about our solar system and the different planets up high in the sky. The children have really hooked into this learning and were keen explore more about the moon, sun and Mars! We had a class discussion about Earth and how our planet is much different to the others, the children all recognised that our planet has water and land whereas other planets are very rocky. In provision, the children had a go at making their own solar system collages and enjoyed looking at the pictures on the Top Trumps cards.
Linking to our new story 'Beegu' – we have been creating maps to help him better understand our world if he ever came to visit. As a class, we went for a walk down into the woods and collected natural things to share with Beegu to help him better understand how our planet is different to his. We looked at a world map and talked about why and how we use them. In provision, the children have been designing their own maps for Beegu, using the pictures of Wetherby and our school to help them.
Science Week!
The children took part in many exciting activities during Science week. They had opportunities to explore, investigate, ask questions and learn more about the exciting world around them. Firstly, the children took part in a Lego workshop and used their creativity and problem solving skills to design and create different types of vehicles and ways of connecting. The children first explored a map together as a class and talked about where these different forms of connection might take place around the world.
The children also enjoyed visiting the Year 3 and Year 4 Science fair. There was so many different stalls to explore, Science activities to get stuck into and also some delicious prizes!
Finally, we finished Science week by taking part in the marshmallow STEM challenge! The children worked in small teams to try to build the tallest tower out of marshmallow and spaghetti. It was a real challenge and very sticky but had a lot of fun developing our fine motor and problem solving skills.
Expressive Arts and Design
Creative
Linking to our first book 'Whatever Next', we have been following instructions to create a moon and star mobile. This was a particular challenge for us and really pushed us to try new skills that were really tricky. We needed to first cut out a moon shape, then wrap it in foil and then finally punch a hole in it. We all enjoyed using the hole punch but agreed it tested our finger strength. Some children were able to complete this challenge independently while others enjoyed working as a team or with an adult.
Some of us chose to make our own designs… check out my rocket!
Our next space theme was all about 'Beegu' so for our next rainbow challenge, we had a go at making alien headbands. We needed to use our Maths skills to make sure the headband fit our heads, and then we used glue to join materials such as pom poms and pipe cleaners to create wiggly eyes and ears. Some children then used these headbands in their imaginative play!
We finished the half term by making our own astronauts out of paper parts to further develop our cutting and joining techniques. The children learnt a new skill of folding paper back and forth to make a 'concertina' fold. We used these folds to make arms and legs for our astronauts. 
Painting 
Our first rainbow challenge was all about rockets to link to our key text: 'Whatever Next'. We used some new painting material to experiment with different textures and patterns. We used cotton buds and tin foil to create a portrait of us flying to space in a rocket just like Baby Bear did in our story.
This week, we have been learning all about galaxies for our artwork. We have looked at a range of different pictures of colourful and bright galaxies and talked about the colours we can see. We discussed what it means to blend colours and how the different colours merge together in the pictures. As our rainbow challenge this week, we needed to use chalk on black paper to blend and create our own galaxies!
We finished the half term by experimenting with 'puffy paint' which is a mixture of PVA glue, shaving foam and paint. This created a think, gloopy texture and we used this to make our own creations of planet Earth!
Performance and Music
We have really enjoyed learning in our Space Station this half term. We have taken on different roles and pretended to be astronauts in Space! We have used the technology to help us in our imaginative play and developed our communication and language skills through talking with our friends in the space station.
We have enjoyed making musical performances about aliens in space and have used masks to help us perform. 
We learnt all about 'body percussion' during our music lesson, and mimicked different picture symbols to create new beats and rhythms with parts of our bodies. We practised this together as a class and then the children had opportunities to explore this further in our performance area. Some children took this learning outside, and incorporated instruments to begin to piece together their own rhymical beats and repetitions.